Archive for January, 2010

There's no silver lining to the tragedy that struck Haiti on January 12. In a nation already teetering on a razor's edge, the devastation wrought by the most powerful earthquake to hit the country in 200 years cannot be measured by the cost to rebuild, the number left homeless, or the ever rising death toll. But amidst the suffering, the pain, and the uncertainty there have been rays of hope, and outpouring of international support has united our global community in unprecedented ways.
At MKTG we were obviously shaken by reports and images of the destruction, awed by the magnitude of charity and support – but also concerned with Haiti's future. "What happens after the cameras and network anchors are gone?"
Rather than wait for the answer, we decided to become part of the solution. With generous contributions from Nike, Nintendo, Diageo among others, we've opened our doors tonight for cocktails and a silent auction. All donations will be going to Voice of Haiti, an organization focused on rebuilding communities.
For anyone not able to attend but interested in contributing or participating in the silent auction please email helpinghaiti@mktg.com.
The Three Wolf Moon shirt is arguably my favorite meme in the history of the internets  – right up there with Chuck Norris Facts, LOLcats, and demotivational posters. Difference is none of the other three are being named the "Official T-shirt of New Hampshire Economic Development."
No, seriously: Amazing article here.
Talk about life imitating 6 degrees of separation or something. I was invited by an online acquaintance from (of all places) the World of Warcraft. I'll explain what the hell I'm doing in the nerd-fest known as WOW another time.
But it was precisely because of the unusual connection, and not that I'm especially latex-curious, that I showed up to support my "guildmate" as she competed for Miss Rubber World 2010.
Art Basel in Miami is arguably the most important art show in the states, but in the past couple of years it began to transform into a red carpet, who's who, seen and be seen, reflection of its former self. Art will always find a canvas so I have faith that Basel won't get totally swallowed like the fashion world's Magic Show in Las Vegas.
One of the cool things from 2009's Basel is Trustocorp. Their signs started by popping up in New York's financial district and has been recently seen in Detroit and the Dumbo neighborhood in Brooklyn.
Pay attention to the signs in your city, maybe Trustocorp's winged T logo has been there.

Single serving websites are super hot right now – partially because they're cheap, easy to put up, and tend to be devilishly clever, and partially because the internet needs a place where you can get a sad trombone sound or the correct spelling of "definitely."
Coworker Jamie Templeton filled another need this weekend when he launched www.panettone-color.com. So now if you want to see a loaf of Italian sweet bread in a cornicopia of vibrant colors there's a place for that.
Great article earlier this week on The Biz Runner about the most searched terms on Google for the last year as it pertains to the sport of running. Being that I'm a people who know people in the NYC running community,  none of this comes as a surprise. Except the fact "Apple running slow" is one of the search terms with the highest increase. Huh? What's up with that Justin Long?
It seems odd that there are stop signs, and yeild signs, but there are no go signs. Why not? There's green and red lights. It just seems like such a negative way to regulate vehicle traffic. The fine folks in the link below are leading the revolution against that kind of bad energy. Are they heroes? Probably some of the greatest heroes in American history.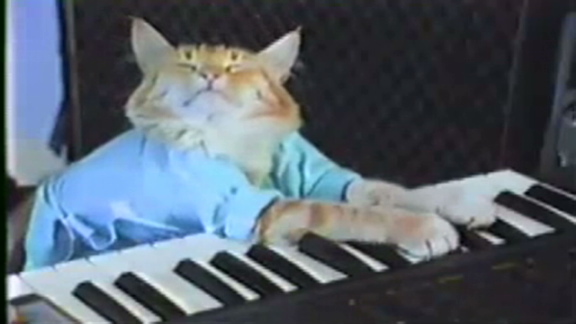 I don't like to brag, but outside the two or three hours of sleep I manage a night, and the 20 minutes it takes me to get to work, the remainder of my existence is utterly consumed by various prepositional phrases followed by the word "internet".
That commitment to the web means that by the time an average human comes across something like the kid flipping out because his mom canceled his WoW account, I've already seen two remixes with Kanye telling him that his freak-out was good, but the Angry German Kid was the best freak out of all time.
This commitment to nerd is why I'm astounded how many videos from Gawker's 100 best viral videos 2009 totally slipped past my watchful eye this year. It's really a testiment to the super information web's awesome bountiful bounty of awesome. Thank you Al Gore.